In Part One of this series, we outlined five conversation starters or questions that could possibly lead into positive and robust conversations between you and your partner. For this article, we will outline five more that can help you get the communication party started and better understand one another.
1. All things sex
Let's talk about something important – sex! But it's not just about the physical acts. When starting a relationship, we can be enamored with a fantasy version of our partner. But as time passes, couples should explore their partners' boundaries, needs, and fears more. Are there things you're uncomfortable with or want to try? Are there past experiences that impact your enjoyment of sex? It's worth it. When building a long-lasting, solid relationship, try to dig a little deeper on the subject of sex.
2. Where do you see yourself in 5/10/15 years and how can I support you?
It's important to discuss your long-term goals with your partner before things get too serious. Are you planning on traveling overseas for a mission project, pursuing further education, or working in another state? Sharing your aspirations and discussing how your partner can support you is essential. Let's treat each other with care as you plan for your futures.
3. How do you want to parent?
Do you want to be the best parent you can be? If so, you're not alone. Many of my clients, especially those blending families, are focused on parenting as a top concern. It's a tricky and sometimes overwhelming topic, but don't let that stop you from having the conversation. Whether you're the biological parent or not, parenting is complicated. The key is to approach the conversation with an open mind, without judging your partner or their perspective. Listen with love and understanding, and work together to find solutions.
Sometimes, you'll disagree on how to discipline your children or what values to instill in them. Don't worry, this is a natural and common challenge for many couples. Instead of getting frustrated or giving up, take a step back and reflect on why you feel the way you do. Then, explore your partner's perspective and come up with a compromise that works for everyone, even if it takes a few conversations. Remember, you don't have to tackle these challenges alone. You can always reach out for help and support.
4. How do you want to address faith with children?
Growing up in a faith-based or religious community shapes us in profound ways. But as adults, we may want something different for our families. Maybe the religious fervor that propelled us in our youth has faded. Maybe we've discovered a new way of thinking that doesn't align with our parents' beliefs.
However, changing our approach can be challenging. I remember a friend from my childhood whose parents followed two distinct faiths, which left him feeling torn and confused. It's clear that whatever path we choose can have a lasting impact on our loved ones.
If you're grappling with these issues, know you're not alone. Let's examine how to approach religious belief with kindness and compassion so that your children can choose what's right for themselves, and you can find your own peace and acceptance along the way.
5. What is our plan for our families (parents, children, and more)
Your cultural background is important to consider as you envision a future together. Let's also consider the living situation according to what you believe and what is important to you.  Should you all stay close to family?  And what about food – do we share cooking responsibilities? Are we a vegan household? As you map out your family mission, remember that many of these questions apply to our parenting approach too. Let's work together to create a happy and healthy home for our family.
It's important to remember that you and your partner may not agree on everything, and that's okay! But it's impossible to find common ground if you don't even discuss your differences. Don't worry if the conversation doesn't go smoothly at first. To get things moving, choose 1 or 2 questions important to your relationship and set aside time to discuss them. You could even write down your responses to keep track of your progress. And remember, seeking help from a therapist or coach is always an option.
Let's keep the conversation going. Share your thoughts and any other important questions you have. Likewise, contact us today to start your journey towards healthier relationships with couples therapy and marriage counseling at Unload It Therapy in Houston, Tx. We're here to listen and support you.
About the Author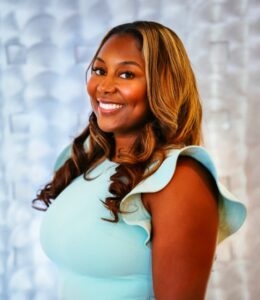 Roma Williams is a licensed marriage and family therapist and supervisor (LMFT-S) and the founder of Unload It Therapy in Houston, Texas. She has over a decade of experience in the mental health field, with a history of providing counseling services to individuals, couples, families, and groups. Roma brings a wealth of knowledge and expertise to her practice. Her warm and empathetic approach to therapy has transformed the lives of countless clients who have sought her guidance. Roma is now also committed to helping to usher in the next generation of compassionate, responsible therapists through the weekly supervision she provides to the therapists of Unload It Therapy.