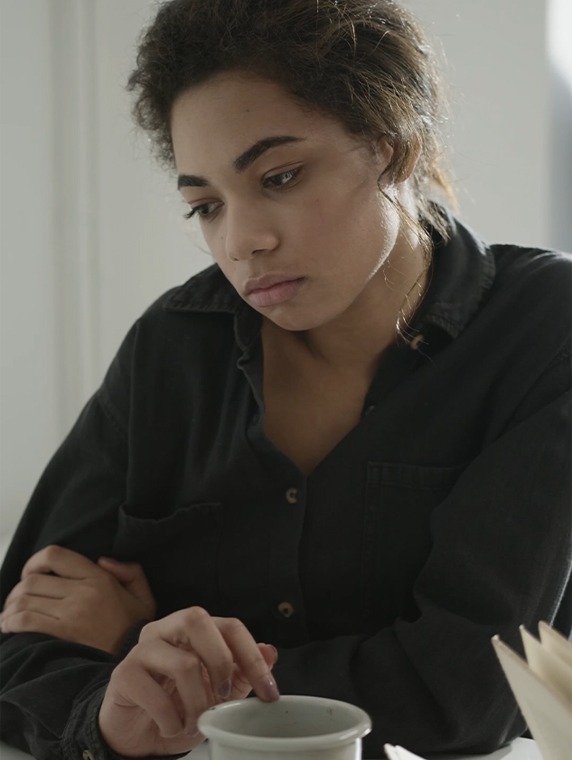 You don't have to put yourself last to be there for others.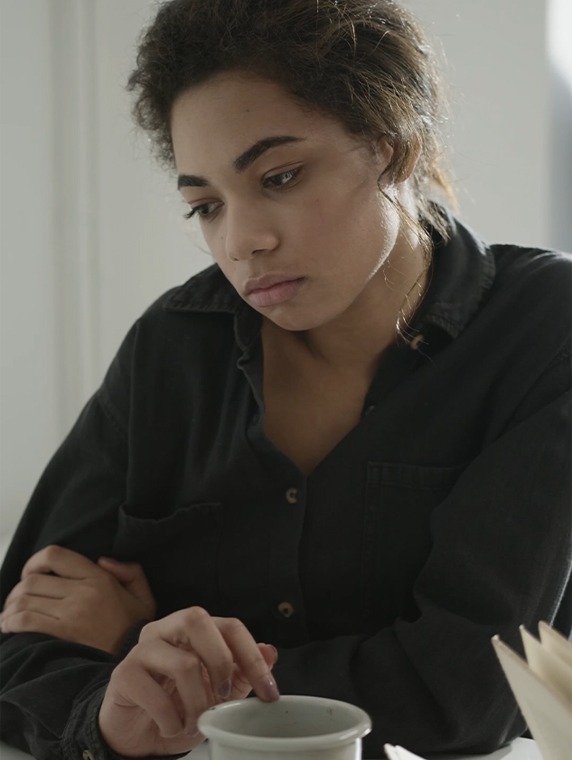 As women, we often have to navigate balancing multiple life roles, high-stress situations, and being the primary source of support—or glue—for others in our lives.
This can leave us feeling depleted, lonely, or wondering how to create a balanced life with meaningful and supportive relationships.
Sometimes, it can be hard in the day-to-day of life to take time to reflect on our situation, what we need, and how to achieve the full life we want.
Getting support and tools in a therapy group for women who are going through similar experiences and emotions can help you reconnect with yourself and your life.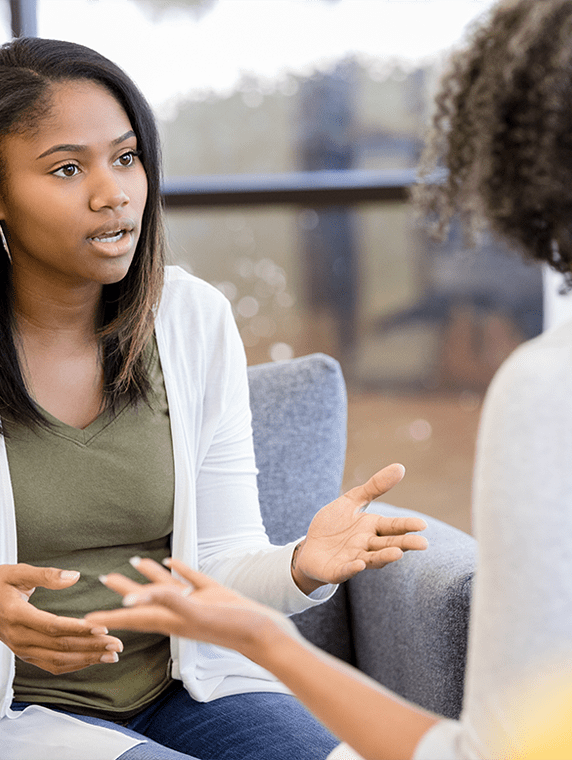 Our supportive online women's therapy group helps you focus on you so you can thrive and feel more complete.
Reconnecting with yourself and your needs is a powerful step toward building the life and relationships you want.
When you acknowledge, understand, and pay attention to your needs, you can free yourself to be more present in your life and relationships. You can create boundaries that help you balance your life's demands, so you can be there for others while also thriving.
Our group therapists create a safe, nurturing, judgment-free environment for women of all backgrounds where you can:
Reset and explore your story
Learn coping and self-care strategies for your daily life
Build connections and be a part of a supportive community of like-minded women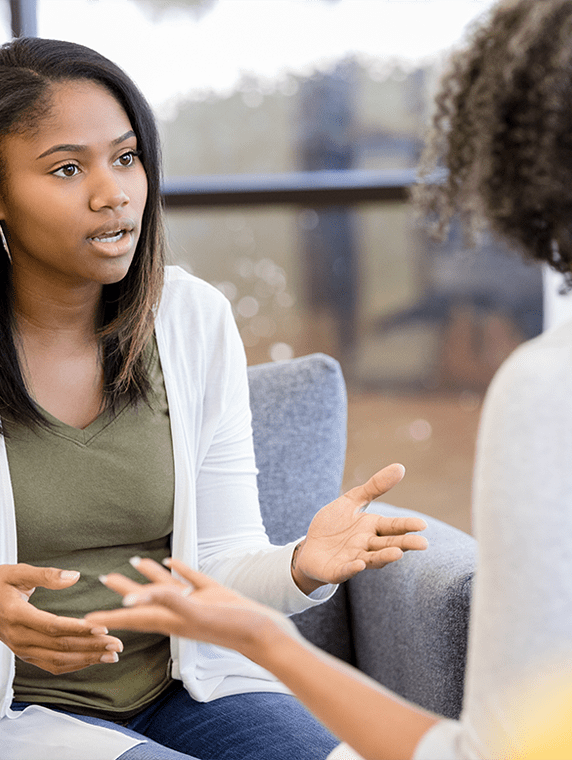 Heart-centered group therapy that helps you move forward.
Our six-week, closed therapy groups focus on helping you:
Develop self-care and mindfulness skills you can use every day
Gain insights and tools for creating more meaningful relationships with others and yourself
Manage stress at work, at home, or in relationships
Develop skills for setting boundaries
Build or enhance your communication skills
Work through relationship hurts
Gain support, understanding, and connections with other women in the group
Our therapists incorporate various evidence-based therapeutic approaches, including:
Mindfulness practices
Emotionally Focused Therapy
Attachment Theory
Narrative Therapy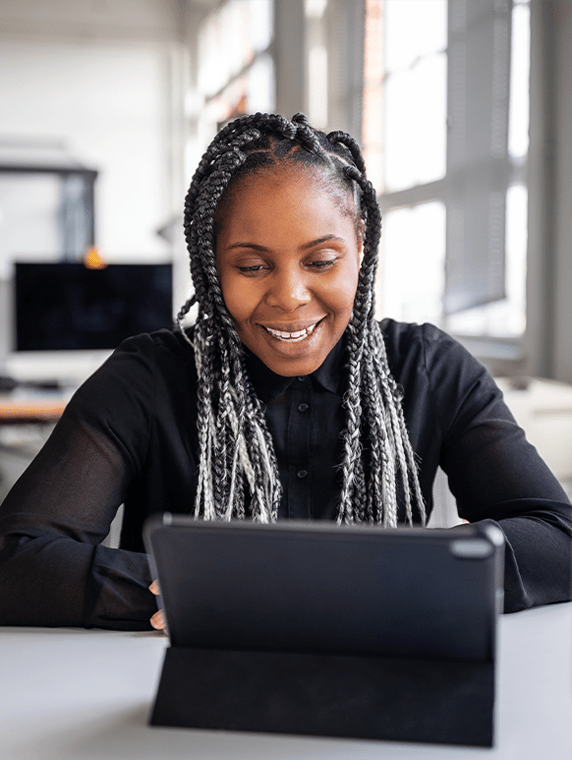 How each 90-minute session flows: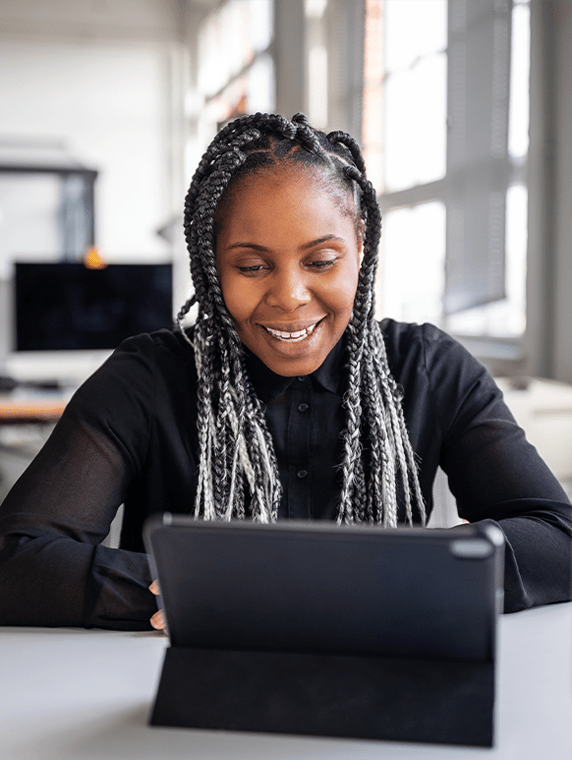 Each session will open with a mindfulness practice or exercise to help you and the group focus and reset. 
Then, the group therapist will lead the discussion so the group can thoughtfully explore the session's topic. 
Additionally, there will be time to share your thoughts and feelings, gain insights and support from the group, and provide your feedback to others.
Schedule for our next Women's Therapy Group:
Group Sessions Start

Date?

Group Duration

90 minutes per week for six weeks

Group Meets

Virtually on Wednesdays at TIME

Group Size

4 to 8 women

Fee Options

Pay in Full: $250 for all 6 sessions

Installment Plan: $50 per session (total of 6 payments for $300 total)
Make time for yourself so you can create the relationships and life balance you want.
Contact us today to join one of our online groups for women. We currently offer online groups for women living in Georgia, California, Texas, and Florida.
Frequently Asked Questions
How often does the group meet?
The group meets once a week for six weeks.
How long is each session?
Each session lasts 90 minutes.
Who is the Women's Therapy Group for?
This group is for adult women aged X to X. Women of all backgrounds, religions, ethnicities, and races are welcome.
People are feeling motivated and open to personal growth, learning new skills, and sharing their feelings and experiences will get the most out of this group.
What is a closed group?
Therapy groups can be closed or open.
An open group has ongoing enrollment. So even after the group therapy starts, new members can be added at any time. Open groups sometimes don't have a specific end.
Once a closed group forms, no new members are added to the group. Often, closed groups run a specific amount of time.
Our Women's Therapy Group is a closed group to help members build a strong sense of community from the start and experience each step of the process together.
What is the difference between group therapy and individual therapy?
Group therapy allows you to discuss your thoughts, feelings, and experiences with the therapist and other group members. Some benefits of group therapy include gaining insights from multiple people, allowing you new perspectives, and learning from others' experiences. You also become part of the group's community, which can be a powerful source of support.
Individual therapy is also a powerful tool that allows you to work one-on-one with a therapist. Each session is focused solely on you and your therapy goals.
People benefit from both group and individual therapy. Some people prefer one approach while others benefit from attending both.
Can I participate in the Women's Therapy Group if I'm already in individual therapy?
Yes. Group therapy can provide you with additional insights and support to enhance your individual therapy. You can always talk with your therapist to see if group therapy can benefit you at this time.
From the Unload It Therapy Blog
Learn more about creating healthy communication skills, deepening your connection, and building a healthy, lasting relationship.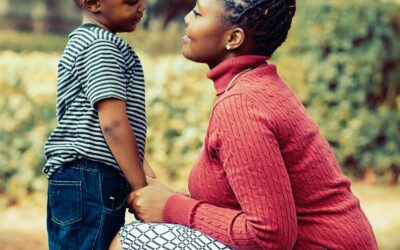 Have you ever had trouble trusting people or forming close relationships? If so, you may be...
read more