Since the COVID-19 pandemic (still can't believe we are living through a whole ass pandemic), many businesses have had to rely on online methods. In my case as a therapist, it has been over a year since I have seen any clients in person.
Telehealth has its risks and benefits, but if you ask me, it is great! It is a safe way to get things done without having to compromise travel and time. Being a therapist in a city like Houston, time and travel are important. Currently, telehealth is currently a $6 billion industry that is expected to reach $20 billion by 2025.
Here are some of the benefits of telehealth or "virtual therapy":
Convenience
Clients can receive therapy from the comfort of their homes or offices. This is helpful for people who may live in smaller towns and feel embarrassed to seek help from a professional who is close to them in other ways. This is also a great way for those who may not be able to make regular office hours after driving and fighting traffic more accessible.
Save time/ Energy… and gas?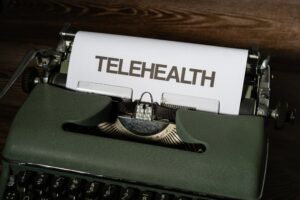 At Unload it Therapy, we work with so many professionals. Some of which do not have a whole lot of time to spare. They may live in one area and work in another. Thus, being able to offer them the convenience of telehealth, people can see their therapist regularly without having to give up too much time and energy. Bye-bye long drive times and looking for parking.
Flexibility
In my practice, I have found that those clients who often require my services the most are overworked and often have scheduling conflicts. Telehealth helps you to offer clients timeslots outside of regular hours that you may not usually have available.
On the therapist side, we are able to adjust better to our schedules and decrease burnout by being able to work in a familiar environment.
Ease of Access to Specialists

This is socially true for those in smaller communities, as well as being living in major cities. It can be hard to travel from one side of a city to another, which can be especially true in the Houston metro area. Telehealth allows people to be able to find those who are in their state (or licensed in their state), whose services stand out to them.
These are only a handful of the benefits telehealth offers to both providers and patients. And while it will be some more time before clients and therapists fully embrace online therapy, the future looks bright.
At Unload it therapy, we have mastered the ins and out of telehealth or online counseling. We work to stay informed and up-to-date on trends by having yearly training on standards in the states that we service. We provide telehealth in the states of Texas, California, Florida, and Georgia. Contact us today to learn more.
SOURCES: