Unload and work through emotional and life challenges to achieve the healthy, connected marriage you desire.
Our BIPOC therapists are here to support and help you through every step of your journey.
We currently offer in-person therapy in Houston, and virtual therapy throughout the states of Texas.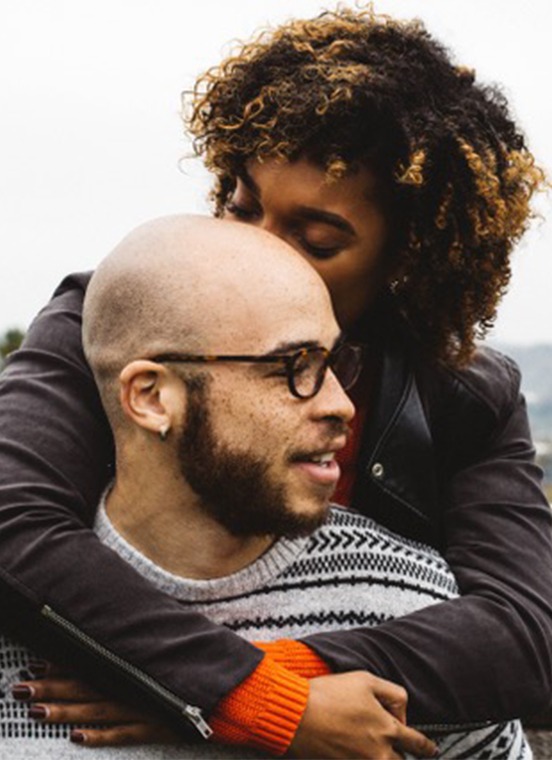 You can rekindle and strengthen your marriage .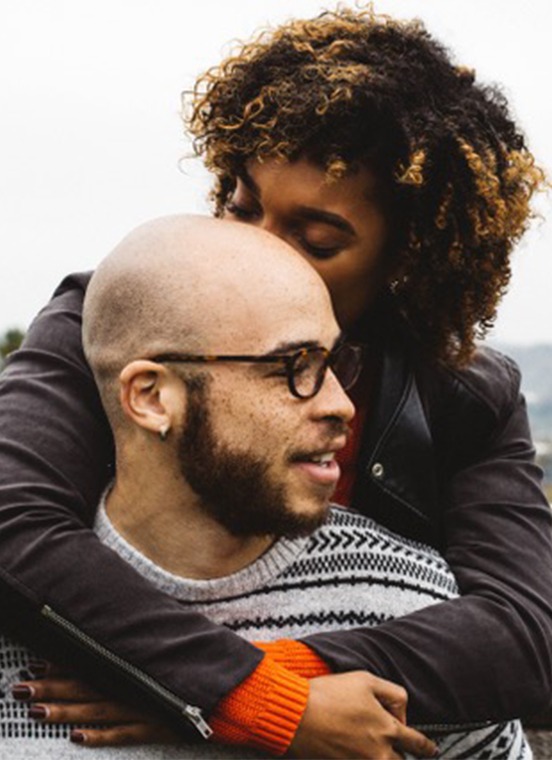 All married couples, will at sometime, experience obstacles.
But sometimes, relationship challenges can lead to bigger problems. For instance, you may feel like you've:
Grown apart
Stopped being able to truly talk to each other, especially about difficult topics
Forgotten how to enjoy time together
This distance may leave you feeling more like roommates than intimate partners, leading to feeling neglected or alone. You may be wondering whether this marriage will survive.
Fortunately, marriage counseling can help you learn how to reconnect with your partner, deepen your relationship, and heal—even if the issue started years ago or more recently.
Marriage counseling can help you evaluate
your relationship and move forward.
Even close relationships require effort to maintain. And you don't have to do it alone.
Houston marriage counseling provides a safe, judgment-free space to help you and your partner work through your relationship concerns and obstacles.
Therapy can help couples who are struggling with: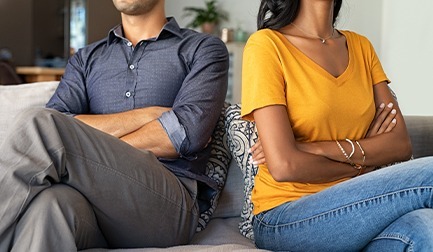 Feeling Disconnected
Sometimes couples drift apart and feel more like roommates than intimate partners. Over time, connecting and rekindling feelings of intimacy can feel hard. This may lead to misunderstandings and questions regarding whether to stay together.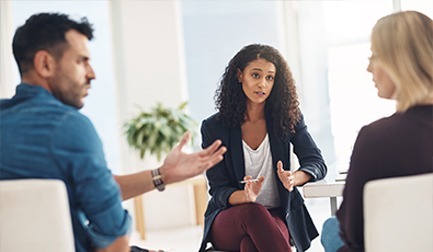 Miscommunication
All relationships experience some level of conflict and misunderstandings. But when partners struggle to express their feelings and thoughts to each other or work through difficulties, it can strain the relationship. As a result, you may feel misunderstood, unable to fully express yourself, neglected, or helpless.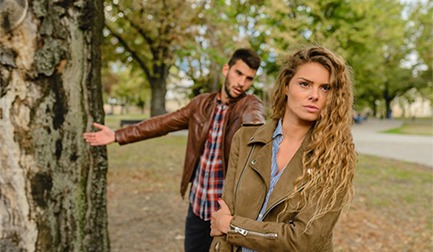 Betrayal
An affair or break in trust is hard to navigate. However, marriage counseling or couples therapy can provide the support, tools, and feedback needed to help you process and move forward.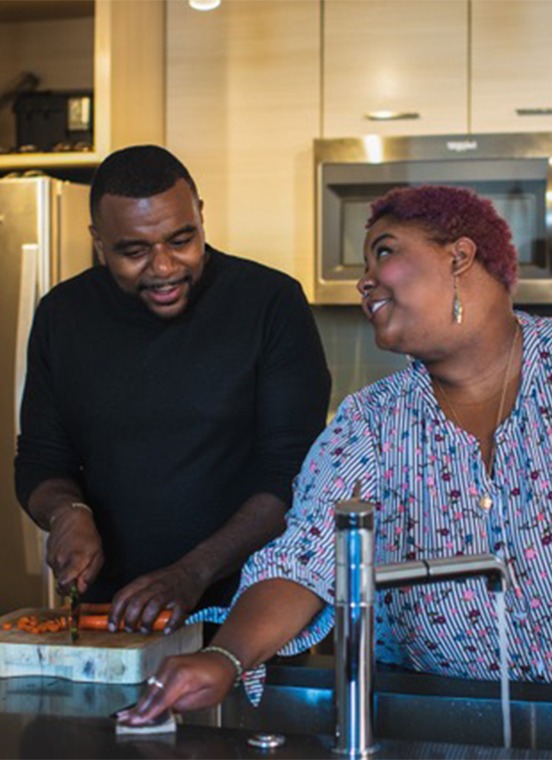 Our Houston marriage and family therapists can help you regain the connection you've been missing.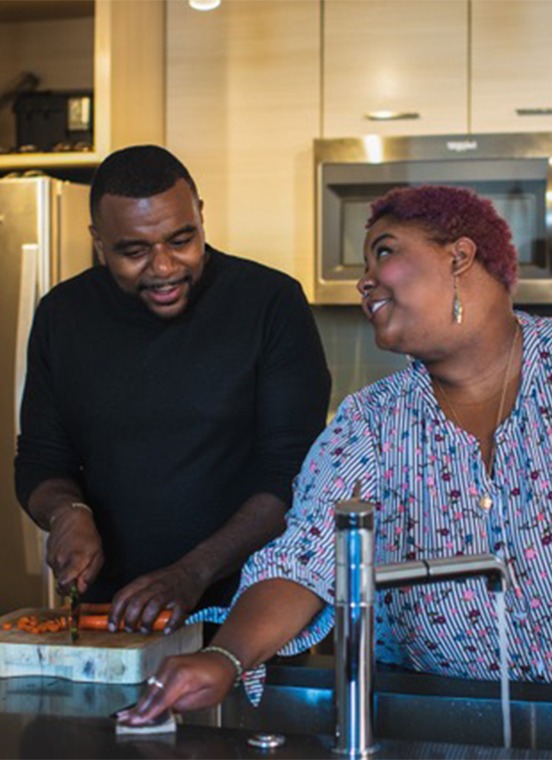 Our therapists have extensive training and experience working with couples at all stages in their relationship — including dating, engaged, and married.
We help couples navigate relationship challenges, questions, and obstacles by combining our clinical experiences with a positive collaborative approach. Additionally, we help you explore and process how all aspects of who you are — as a couple and as individuals — may be impacting all areas of your life and feelings.
This relational approach with trauma integration can help you see the whole of your relationship and your selves, so you gain better insights and understanding.
Our therapists provide a caring, empathetic, and confidential environment where you can safely discuss and work through any issue that arises.
Sessions are tailored to your unique needs.
During sessions, our trained therapists will help you and your partner address your relationship as a couple. We work with you to get a well-rounded and in-depth scope of who you both are and what you need to move forward.
Our collaborative-based focus helps you and your spouse identify your relationship goals and work together through your concerns and challenges.
We incorporate evidence-based attachment and behavioral techniques, including Emotionally Focused Therapy, to help you break down old patterns and introduce new ones at your pace.
Over time, you can start having more meaningful moments together, deepen your connection, feel understood, and heal from your current challenges.
But You Still May Have Questions About Marriage Counseling
Isn't it Expensive?
Marriage Counseling is an investment for yourselves, your family, and your community. By developing a healthy, lasting connection with your partner, you will reduce symptoms of stress that can permeate the entire family. In addition, taking the time to impact your relationship positively with marriage counseling can help you avoid the negative impact that divorce proceedings can have emotionally and financially.
Why Can't I Use my insurance?
Suppose your plan covers relationship services such as marriage counseling; that is great! We are now in network with Cigna and Aetna, and out of network with all other major insurances at Unload It Therapy. However, we prefer to not bill insurance for marriage counseling. That is because we treat the couple holistically and don't want to focus on diagnosing, as insurance asks us to do. We also offer sessions longer than the traditional 50 minutes you will get via your insurance benefits. This allows us to slow the tempo down in session to interrupt the negative cycle that happens with you all at home.
Do we have to be going through issues to come to counseling?
Nope! We offer refreshers and support for couples all of the time!
How long will it take?
At Unload it Therapy, we take an individualized approach to therapy. So thus, there is no one size fits all for our couples therapy and marriage counseling sessions. However, we use research-based short-term therapy models, such as Emotionally Focused Therapy, that take can take 10-20 sessions, on average.
But I think our Problems Are Too Big. What if They are? Or what if other Problems arise?
Marriage Counseling goes below the surface to the heart of the matter. We take a step by step approach so that you do not have to tackle everything at once. We will also provide you with patterns and linkages that can help you better understand and approach multiple, related concerns that are present in your marriage. We provide a caring, empathetic, and confidential environment where you can feel the safety necessary to work through issues as they arise.
You can reconnect with your spouse and
rekindle your relationship.
Our BIPOC therapists are here to support and help you and your partner through every step of your relationship journey.
We currently offer in-person therapy in Houston, and virtual therapy throughout the states of Texas.
From the Unload It Therapy Blog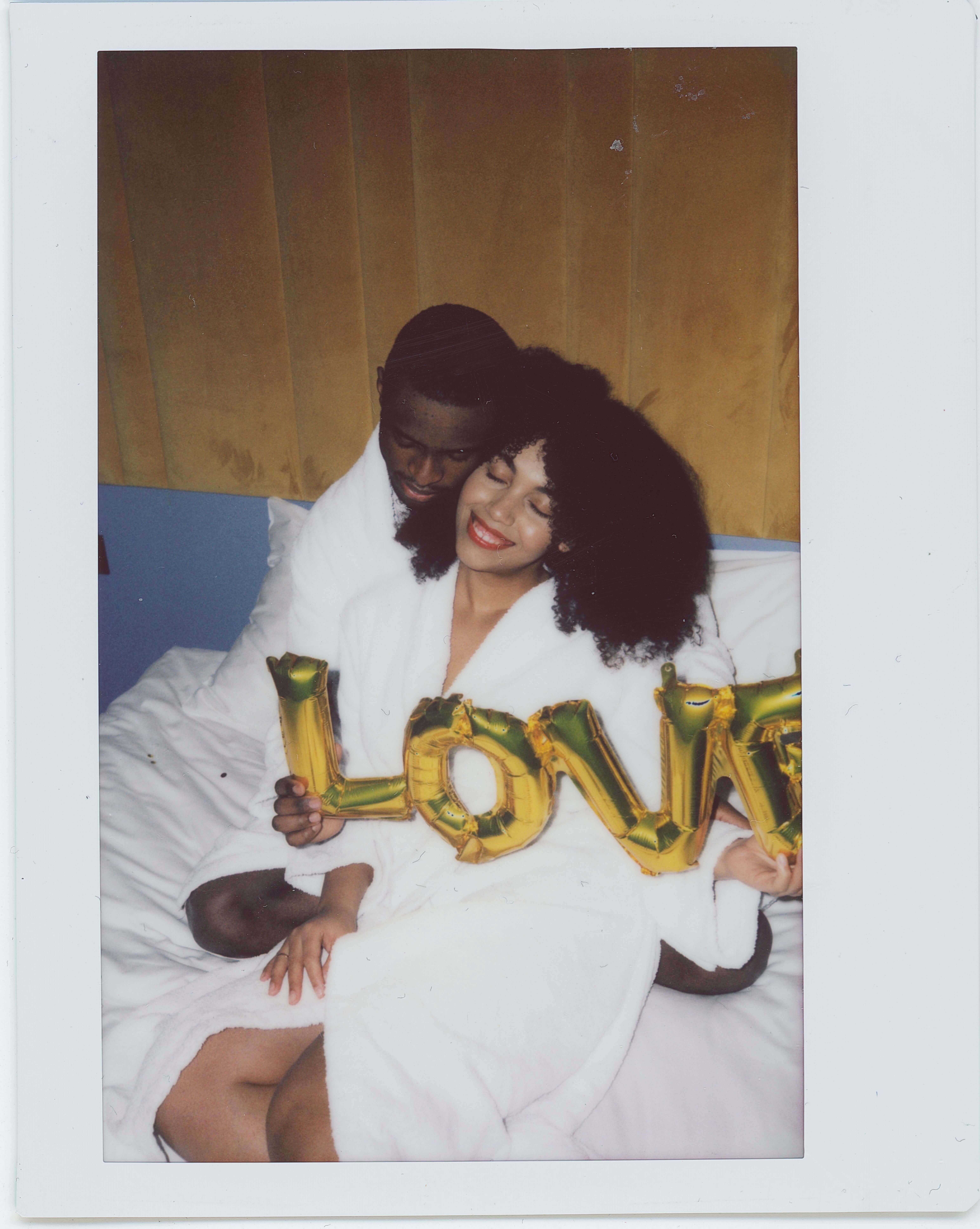 Marriage is a beautiful bond between two people. However, sometimes, it can be challenging to keep...
read more