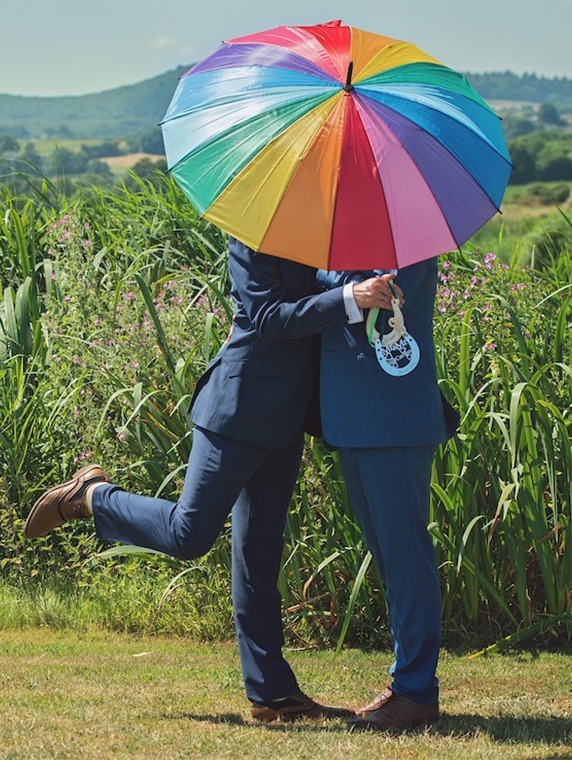 Helping Queer People Discover Ways to Manage Whatever Life Throws at Them.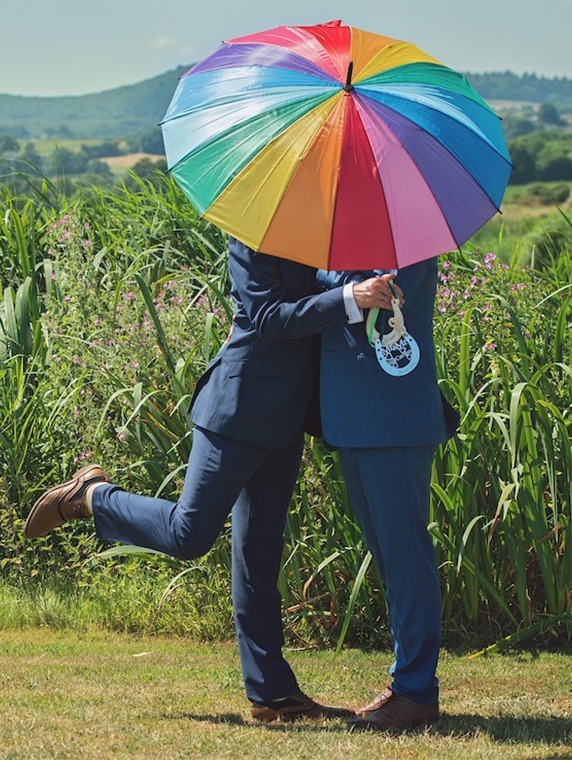 You may have gone through issues with bringing your family together with your partner's family or even estranged from your family due to who you love. Even with the strong urge to seek help, the fear of being judged keeps holding you back.
Stuck in negativity and feeling miserable all the time, you may feel like life is exhausting
More so, we cannot deny the struggle between living your truth or retaining your reputation in society. Sometimes, the fallout that comes with being who you are feels too harsh. You've often been degraded by people who were supposed to help you.
WE WANT TO HELP YOU FEEL SAFE!
It is time for you to live your life, your way, unlike before. Maybe you are ready to come out to family and friends, or in the community. But with us, you're not alone. Our LGBTQ+ affirming therapy will guide you through this.
In all, we believe that the pressure to conform should not affect you all through life. However, life is not always that accepting. To get that much-needed space, our LGBTQ+ Affirming Therapy is what you need.
Why Should You Seek Our LGBTQ+ Affirming Therapy Services?
Our Houston therapists are trained and are consistently seeking out ways to make all of our clients feel safe. We do this by making sure we are attuning to our client's needs, identities, and cultures.
Life comes fast and hard. At Unload It therapy, we work to make a space so that our clients feel that they are respected and safe enough to open to deal with the challenges of their lives.
Have you ever experienced stress? Anxiety? Or feelings of depression? Are you and your partner struggling to connect to one another? Is your family having a difficult time either getting along or blending? How about have you been to therapy before and maybe experienced microaggressions or feeling judged previously?
If yes to any of the above, our LGBTQ+ Affirming Therapy is the perfect place for you. Here, we do not judge you or show any prejudice. We are simply the open ears and the robust support system you need.
We are Houston-based LGBTQIA+ affirming therapists with an unbiased commitment to assisting clients of all genders and sexual orientations. Regardless of your sexual identities and expressions, we do not stop at making you feel safe. We also ensure you are truly respected. To be honest, we all can find ourselves suffering from certain challenges no matter how we identify. However, at Unload It Therapy, we want you to know you are safe here.
Furthermore, our LGBTQ+ Affirming specialty covers all services we offer: Family, Couple or Marriage Counseling, Premarital, and Individual Therapy.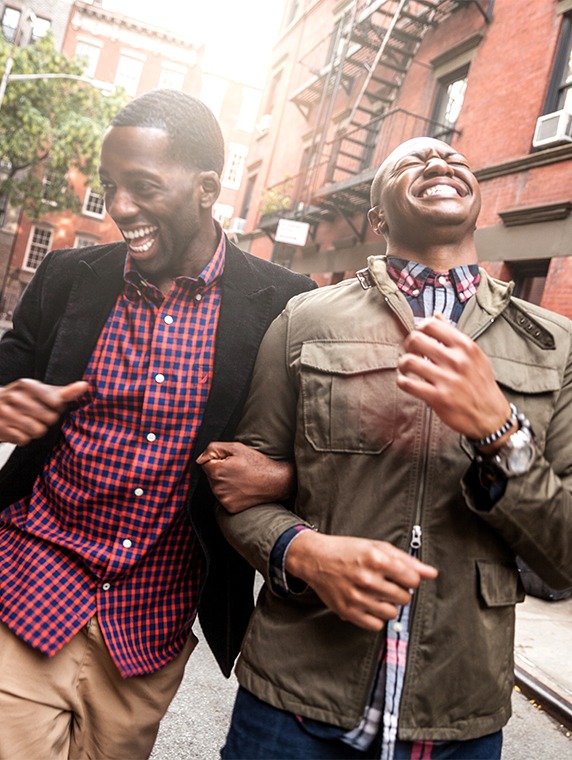 Our LGBTQ Therapy Gives You the Motivation To Live Your Truth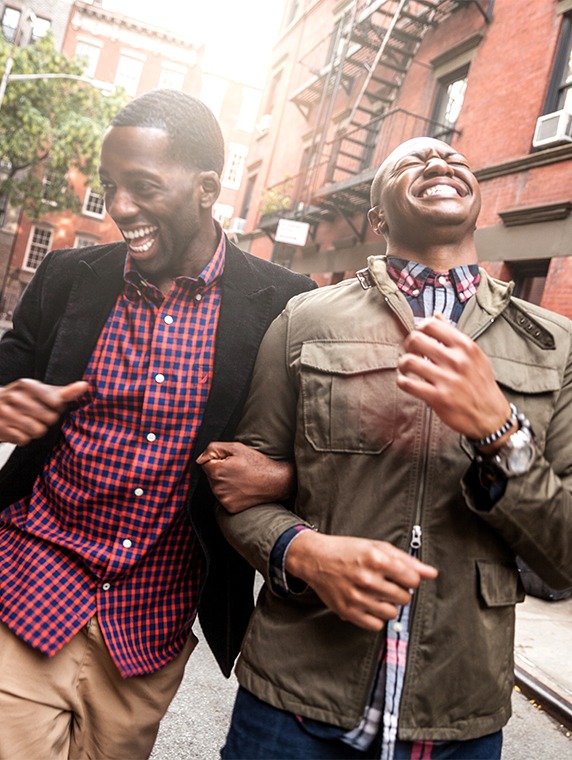 The message here is clear. As an individual, you can feel better while living your truth. How sweet will it be when you can:
Get a picture of who you truly are and the best path to follow
Develop a more expressive life living your truth invariably
Tackle all of the challenges right from the source effectively rather than using band-aids.
You can transform your life for the better with our LGBTQ individual therapy.
The LGBTQ Individual Therapy Process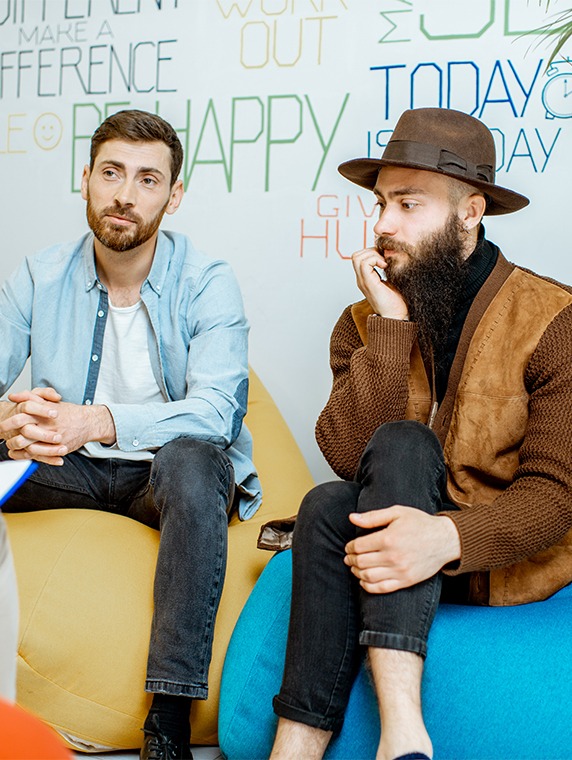 Our LGBTQ Individual Therapy in Houston takes you through one-on-one sessions that last for 50 minutes. There, we will work you through every bit of your troubles. Beyond listening, we will expose you to practical solutions while playing a significant part all through. The process is more detailed below:
We begin by creating a safe, welcoming space where you are relaxed enough to share your struggles.
From your story, your therapist draws out an image of what your difficulties are.
The next step is to assist you to tackle timely difficulties such as handling complicated emotions and dilemmas
Also, we will work to find out what you hope to achieve in therapy and life generally.
Based on your goals, we'll help you figure out the necessary steps to reach them.
Before the end of our LGBTQ Individual Therapy sessions, you will notice progress. Our LGBTQ Individual Therapy opens a headway for you towards the life you wish for.
According to research findings, LGBTQ Individual Therapy can completely improve your thoughts, principles, emotions, and attitudes. This LGBTQ Individual Therapy gets rid of whatever keeps holding you back.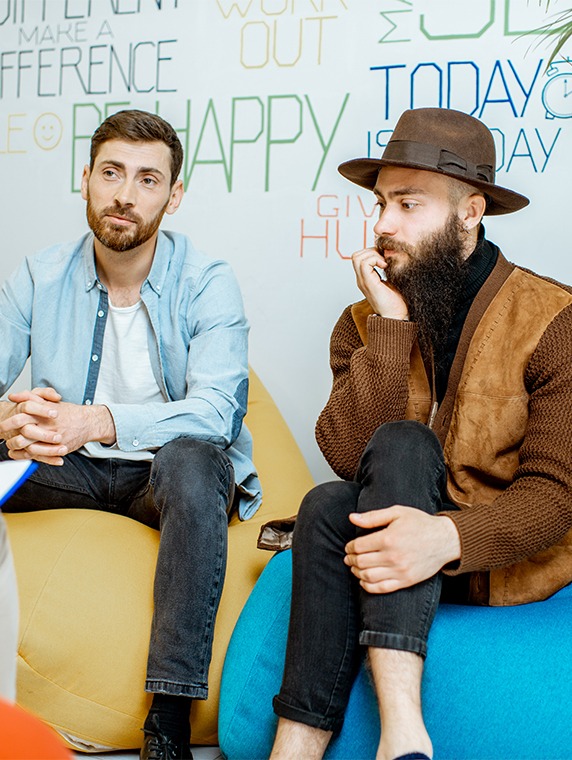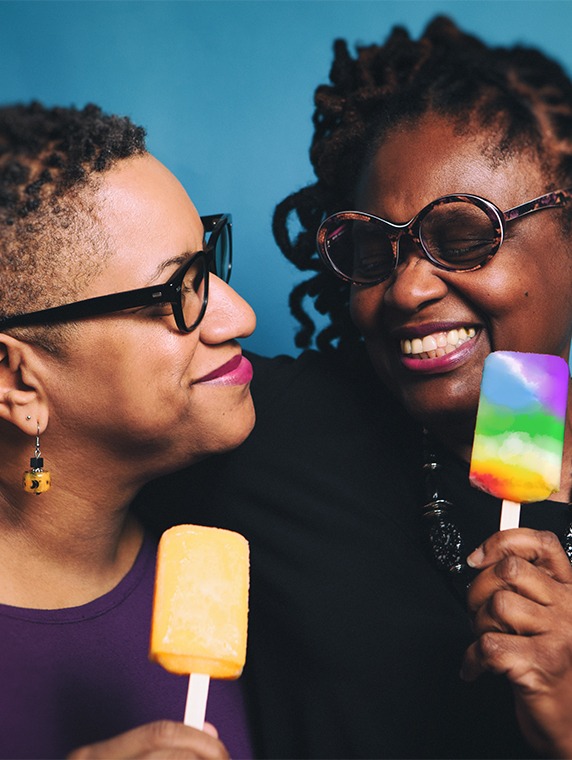 Our LGBTQ Couples Therapy Or Marriage Counseling Will Get You And Your Partner To A Better Place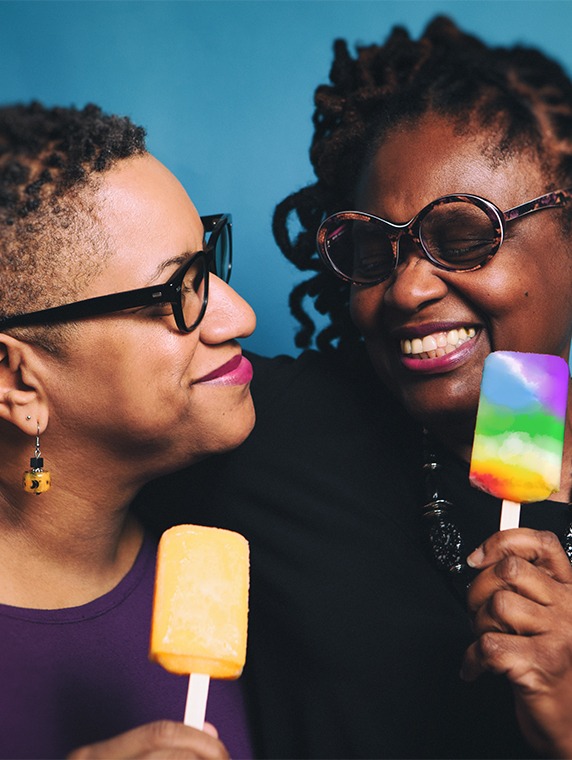 How about when you are in a relationship? Then, our LGBTQ couple therapy is what works best. There is also an online therapy available for residents of Texas, California, Georgia, and Florida.
Our goal is to help all LGBTQ couples get to a better place in their love lives. We know it can be difficult to cope when there is too much to deal with. Hence, this LGBTQ couple therapy comes in as a part of our LGBTQ+ affirming therapy in Houston.
All the difficulties you are facing are quite normal in our society. Moreover, help is here! You and your partner can get all the help you need from our LGBTQ couple therapy to revive your relationship. Now, you can:
Enjoy the freedom and feel safe in your marriage.
Get all the intimacy you desire with your partner.
Tackle all of the challenges right from the source effectively rather than using band-aids.
Get all the love you always wanted from your relationship.
Thanks to our LGBTQ+ Affirming Therapy in Houston and the LGBTQ couple therapy, you get every help you need. Get rid of all the obstacles and begin your journey to that ideal life where you suffer less and feel more fulfilled.
The LGBTQ Couple Therapy Process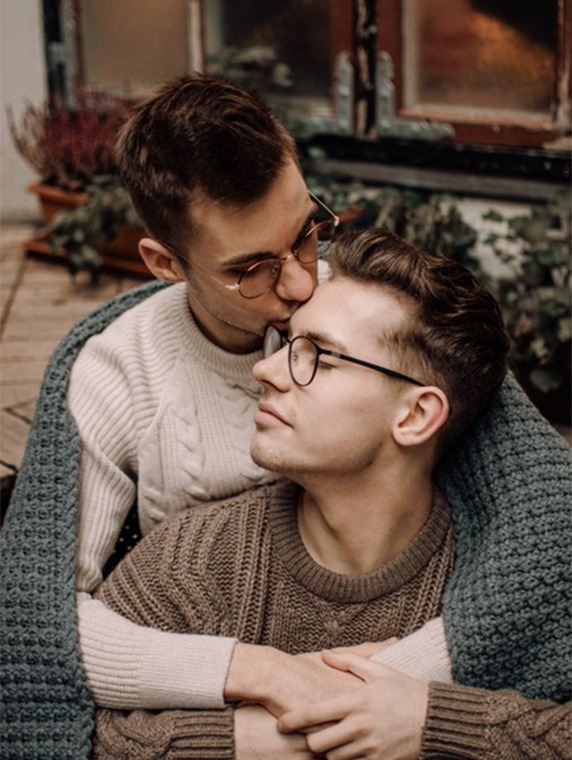 Our LGBTQ Couples Therapy sessions in Houston span a total of 75 minutes. You will take part in sessions with your partner where you will work through your problems. Then you will be invited to each complete individual session in order for our therapists to gain full knowledge of your desires, attachment history, and needs. From there you will continue to work together with the therapist you choose.
From our works with couples who are members of the LGBTQ community, we can affirm the impacts of this therapy. Our LGBTQ affirming couple therapy brings you that change you and your partner need to get you both to a better place.
Now, integrating families, communication, and setting boundaries is easier. You and your partner can start afresh and rewrite the dynamics of your relationship for the better.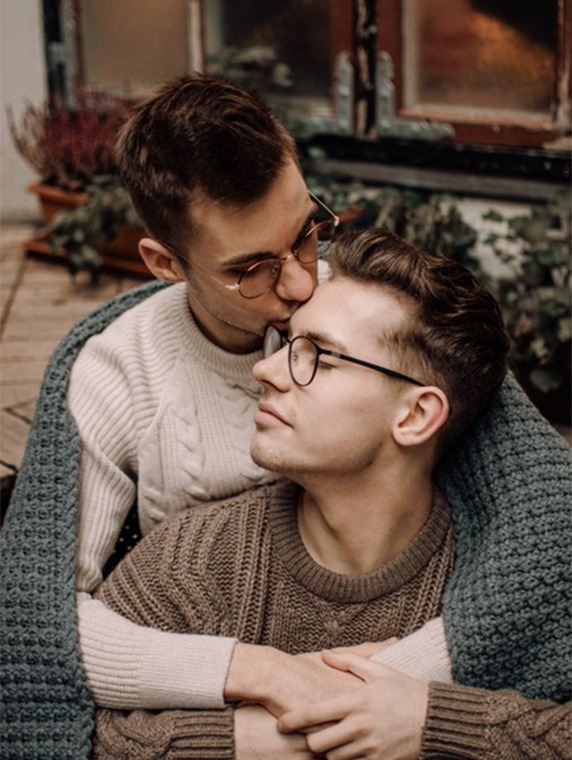 Begin That Change Process Now
Are you ready to become re-connected in your relationship, and learn to interact differently? Then, Couples Therapy is what you need. What if you are not sure if uncoupling is the route that you should take? Then Discernment counseling is the service that you will need. Tired of that stagnant fear? Looking to gain more confidence? Wanting to learn how to treat yourself better, and enhance the relationship with you? Then, Individual Therapy should be your next resort.
Begin that change process now and deal with the challenges better with our LGBTQ+ Affirming Therapy in Houston. It is time for you to break free! Schedule an appointment now
We currently offer in-person therapy in Houston, and virtual therapy throughout the states of Texas.
From the Unload It Therapy Blog
Learn more about EMDR and healing from trauma and difficult emotions.
Finding a therapist who understands the unique needs of members of the LGBTQIA+ community can...
read more