Finding a therapist who understands the unique needs of members of the LGBTQIA+ community can often be daunting. After all, how do you know if they affirm and respect your identity? It's an issue that has been heavily discussed in recent years as more people are aware of their encounters with unsupportive mental health professionals. Understanding what makes an LGBTA-affirming therapist may help those seeking appropriate care find someone they feel comfortable going to for support. In this blog post, we will discuss some important factors to look for when searching for a knowledgeable and understanding therapist providing comprehensive and safe care within the LGBTA community.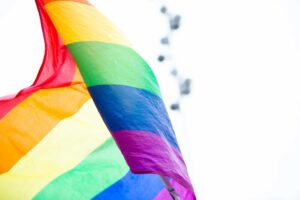 How can therapists best support their LGBTQIA2S+ clients?
What does that support look like?
Therapists should make room for their clients to be their whole selves. So support should look like being interested and curious, standing alongside our clients, understanding who they are and why they may do what they do, and validating their lived experiences. For LGBTQIA2S+ clients, therapists take the time to understand and get to know their clients and forge a trusting relationship as they do with all of their clients. Therapists also need to get to know their clients' story including their previous experiences in therapy (if applicable), and their clients histories that have shaped who they are today. 
Advice for LGBTQIA2S+ people about how to find affirmative services
Besides Google, ask your support system for a referral. Likewise, looking in spaces like therapyden.com ,inlcusivetherapists.com, and psychology today are helpful directories allowing you to toggle preferences. Ultimately you want to find someone who is warm, respectful, and has experience and specialty in dealing with your struggles. You want to notice the images on their website and the language they use in their bios and service pages. If you can, schedule an intake session to learn more about them. From there, go with your gut. 
How should a therapist prioritize intersectionality when treating LGBTQIA2S+ individuals? 
In dealing with all people, we have to consider intersectionality. However, for those who identify with the LGBTQIA community, intersectionality (how factors such as race, class, gender, etc overlap in a person's life). I like to ask my clients about their stories and histories with race, culture, family of origin, and sexuality. The special considerations I make for my LGBTQIA2S+ clients are about their coming out stories, and their experiences in life specifically related to how they identify. 
Should LGBTQIA2S+ individuals try to see someone who is LGBTQIA2S+ themselves?
It can be comfortable to see someone who may share your identities, but it truly depends on your preference. I am a cisgender straight black woman and have had plenty of experiences with a spectrum of clients who are LGBTQIA2S+. My clients come to me because of my relational focus and expertise, or how I address their issues with stress and trauma, or that I am a woman or a person of color. I also tell clients that finding a therapist can be a lot like dating; sometimes, you have to get out there and try until you find what you like. 
Should a queer couple try to see a relationship therapist who is part of the community? Or are there any other considerations they should consider when trying to find the right therapist? 
When finding a couples therapist, it is first necessary to find a therapist who specializes in working with couples, which I cannot stress enough. Not everyone knows how to do this or wants specialized training. Look for therapists who are trained in EFT, Gottman method, or have a relational focus. If they are in the community (and I know some wonderful couples therapists who are), fantastic! As long as the couple is comfortable and feels safe in therapy, that is half the battle!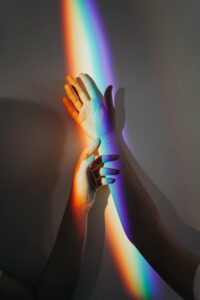 In conclusion, finding an LGBTQIA-affirming therapist can be daunting, and taking your time while researching is essential. It's about ensuring you are comfortable with your provider and feel safe and supported. Here at Unload It Therapy, our Houston-based therapists would like to offer their support and compassion on this journey. Regardless of which orientation you identify with, we strive to provide a judgment-free zone for everyone who walks through our door. We understand the struggles of gaining acceptance from loved ones and crave success in your search for acceptance within yourself. Today is the day that you begin taking the steps toward living unapologetically and authentically. Contact us today to start taking those first steps toward self-love and healing.
About the Author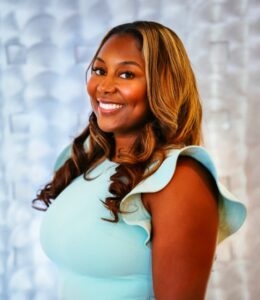 Roma Williams is a licensed marriage and family therapist and supervisor (LMFT-S) and the founder of Unload It Therapy in Houston, Texas. She has over a decade of experience in the mental health field, with a history of providing counseling services to individuals, couples, families, and groups. Roma brings a wealth of knowledge and expertise to her practice. Her warm and empathetic approach to therapy has transformed the lives of countless clients who have sought her guidance. Roma is now also committed to helping to usher in the next generation of compassionate, responsible therapists through the weekly supervision she provides to the therapists of Unload It Therapy.