After years of considering going to therapy (or switching therapists), you decide to work with an intern instead of a fully licensed professional counselor.
There's no need to be nervous—you can absolutely put your mental health in the hands of an intern. These are well-established graduate students with a wealth of psychological knowledge and gusto for helping people.
Plus, they typically come with reduced costs or sliding-scale options, making them more feasible for tight budgets. This makes interns a great choice for uninsured or unemployed people.
Why are interns allowed to treat clients when they're not fully licensed?
In order for people to become therapists, they must go through the process of clinical supervision. Interns work under a licensed professional counselor as their supervisor while they develop skills and real-world experience before testing to become fully licensed.
The point is to apply what they learned in school with real-life clients so they can adjust their technique as they go. To gain licensure, they must fulfill all required hours of clinical supervision and pass the National Clinical Mental Health Counseling Exam (NCMHCE) or the National Counselor Examination for Licensure and Certification (NCE). (Test depends on the state.)
This journey is highly reflective for the intern, and it involves weekly meetings with their supervisor to go over that week's caseload. Supervisors and supervisees may take turns actively working a case vs. observing a case. This helps them compare technique and adjust strategies to best suit each client's needs.
Why should I trust a therapist-in-training?
Confidentiality
Clinical supervision has many fail-safes to ensure that interns treat clients appropriately and ethically. The first and most important standard is ensuring confidentiality between you, them, and their supervisor.
It's at the forefront of the client-therapist relationship. Your intern should make it clear during the first session that even though they're in-training, they still follow every standard that licensed counselors do.
Transparency
Everything you work on with your intern is accessible to the licensed professional who's mentoring them. To fulfill the requirements of their program, their supervisor must ethically monitor all of their work, from reviewing treatment plans to being present during sessions.
This ensures that nothing gets missed if the intern makes a mistake because of their newness. Their supervisor has the power to adjust treatment plans and provide feedback as needed to keep the client's needs in focus.
Wealth of Knowledge
It may seem like working with a counselor with years of experience is the safest option, but interns are typically the most up-to-date people in counseling offices. Coming straight from university, they have access to all the latest research, theories, and techniques that professional counselors may put off brushing up on.
Psychology is a relatively new field (compared to sciences like biology and chemistry), as it has only been around for about 150 years. That means that when you work with an intern, you're working with someone who is on the cutting edge of therapeutic techniques. This is someone who currently devotes much of their energy toward being the best therapist they can be.
Excitement
Interns train for this day via textbooks, essays, and tests, making them incredibly eager and excited to finally work with clients. You're never going to work with an intern who seems apathetic, disinterested, or unwilling to work on your case.
They're also unaffected by years of emotional burnout and therefore can be a more invested therapist than those who balance dozens of long-term clients.
So go into therapy fearlessly! Anyone who commits to being a therapist long enough to get to clinical supervision can help you cope with life's toughest battles.
Schedule your first appointment today.
About the Author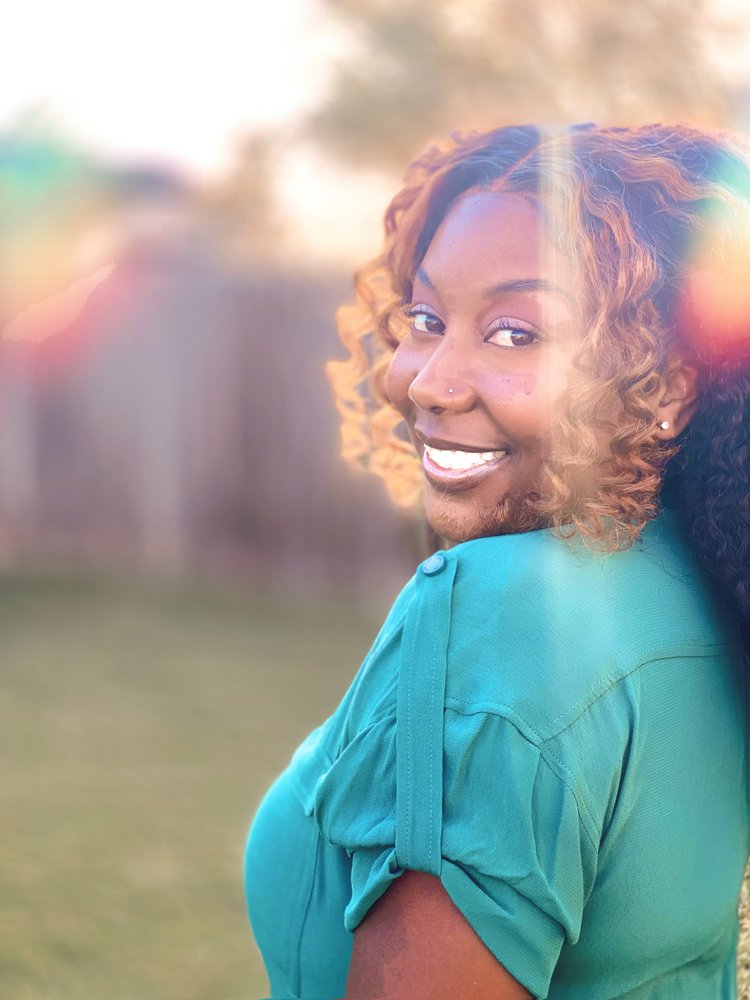 Roma Williams is a Houston-based licensed marriage and family therapist, who is also licensed in the states of Georgia, Florida, and California. Her specialties and clinical interests are systems and relationships. Roma enjoys working with couples, including LGBTQ+ and those who live in polyamorous relationships. As an African American woman, Roma has donated time and efforts to causes championing black women and mental health. Roma also enjoys working with individuals on their relationships with themselves and others. Being a California native, and moving to the south in her adult years, Roma has had plenty of experiences that have shaped her cultural development both professionally and personally. In her spare time, Roma enjoys fashion, all things wine, and traveling.
If you are in Houston or in any part of Texas, Georgia, Florida, or California and are ready to work with Roma click here.