Family therapy is a form of counseling that focuses on improving communication, resolving conflicts, and strengthening relationships within a family unit. It is a helpful resource for families in crisis, but it can also benefit families who want to work through minor issues and life changes. This blog post will explore who can benefit from family therapy, including specific groups and situations where seeing a family therapist can be life-changing.
Families facing conflict and communication issues
If your family is struggling to communicate effectively or resolving conflicts, then family therapy can be an effective form of treatment. Family therapists are trained to help families develop healthy communication techniques that improve their interactions and resolve conflicts. They can also help family members work through emotional and mental health concerns that may be causing the conflict.
Families coping with grief and loss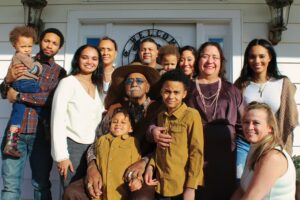 Dealing with the loss of a loved one is an incredibly challenging and painful journey that can deeply affect an entire family. Thankfully, family therapy can provide a safe and supportive environment for families to work through their grief, navigate their emotions, and establish healthy ways to support each other during this difficult time.
Families in transition
Life changes can be difficult for families to navigate, especially when it involves big events like divorce, remarriage, or a new addition to the family. If you're feeling overwhelmed, family therapy can provide support and guidance to help you process your emotions and adjust to these changes. With the right tools and strategies, you can navigate these transitions together and become stronger on the other side.
Families impacted by addiction
Addiction can impact more than just the person struggling with addiction. It can also strain family relationships. Family therapy can be an essential resource for families coping with addiction as it provides an open and non-judgmental environment for all members to share their feelings and foster a happier and healthier household.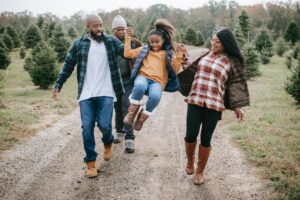 Blended Families
When two families come together, creating a new family dynamic can be challenging. Managing several differing personalities can be a difficult task. Family therapy can help families navigate the new family dynamic and help all members build relationships with each other in a way that will be long-lasting and healthy.
Family therapy is for anyone seeking to improve family relationships and communication skills. Whether you are dealing with addiction, grief and loss, a new life transition, conflict, or just want to improve your family's bond, Family therapy can be an essential tool. It provides an environment whereby all members can share their feelings openly and honestly while working towards common goals, modeled in healthy communication strategies. A family therapist is trained to guide your family towards a happier and healthier home, full of love, support, and understanding.
At Unload It Therapy, our Marriage and Family therapists are specially trained to work with your family on these issues and more to help you all get on the right track, and make wonderful memories. Contact us today.
About the Author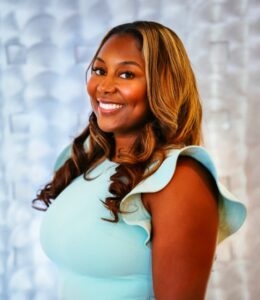 Roma Williams is a licensed marriage and family therapist and supervisor (LMFT-S) and the founder of Unload It Therapy in Houston, Texas. She has over a decade of experience in the mental health field, with a history of providing counseling services to individuals, couples, families, and groups. Roma brings a wealth of knowledge and expertise to her practice. Her warm and empathetic approach to therapy has transformed the lives of countless clients who have sought her guidance. Roma is now also committed to helping to usher in the next generation of compassionate, responsible therapists through the weekly supervision she provides to the therapists of Unload It Therapy.