Mariam Hasnain
Licensed Marriage and Family Therapist Associate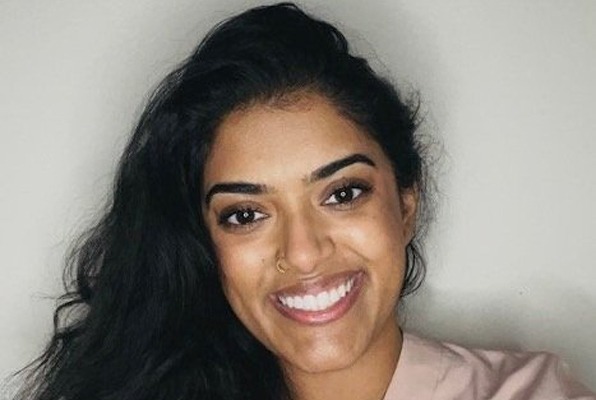 Are you searching for a compassionate and knowledgeable therapist in Houston, Texas? Look no further! My name is Syeda Mariam Hasnain, but you can call me Mariam. As a dedicated Marriage and Family Therapist Associate, I'm here to guide you through life's challenges with warmth, understanding, and expertise.
About Me
I have a deep connection to Houston, where I was born and raised. My journey in mental health began with a Bachelor's degree in Psychology from Texas A&M University. Currently, I'm pursuing my master's in education, focusing on Marriage and Family Therapy at Lamar University. My dedication to this field stems from a desire to diversify counseling and offer quality care to everyone, especially those who may not have historically had access to therapy services.
Why Therapy?
I chose to become a therapist because I believe in the power of change and growth. My goal is to empower you to navigate stress, anxiety, and depression, which are common challenges in our society. Together, we'll create a safe and secure space where you can explore your unique situation and discover the strength within you.
My Approach
In our sessions, whether you're an individual, a couple, or a family, I foster an environment where you can make meaningful changes. We'll address challenges that are specific to you and delve into their roots. I'm here to facilitate your transformation using strategies that you already possess.
Areas of Expertise
I specialize in helping individuals, couples, and families cope with grief, stress, and anxiety. In addition, I am very passionate about working with people of color as a whole, especially people of the Muslim faith, as well as other South Asians. I feel honored to be able to support those who come from the same struggles that I experience and navigate.   Additionally, I have experience with:
– Depression
– ADHD
– Coping Skills
– Family Conflict
– Life Transitions
– Self Esteem
– Racial Identity
– LGBTQ+ Issues
– Spirituality
– Women's Issues
Advanced Trainings 
-Emotionally Focused Therapy Externship
Credentials
– Prelicense by the State of Texas (License #205026)
– Supervised by Roma Williams, LMFT-S (Licensed in GA, CA, FL, and TX for over 10 years)
– Graduate of Lamar University, Clinical Mental Health Counseling, M.Ed.
Client Focus
I work with clients of various ages, including teens and adults, from diverse backgrounds. My practice serves individuals, couples, and families, including South Asian, Black and African American, Hispanic, and Latino communities.
Multilingual and Multicultural
In addition to English, I speak Hindi and Urdu, making it easier to connect with a wider range of clients.
Location
I offer both in-person in Houston and online therapy sessions in Texas. My availability includes days, evenings, and weekends.
Don't let life's challenges overwhelm you. Together, we can find the solutions that are best for you. Contact me today, and let's embark on a journey toward better mental health and well-being.