Markesha Reed
MFT Graduate Student Intern
Under the Supervision of Roma Williams, LMFT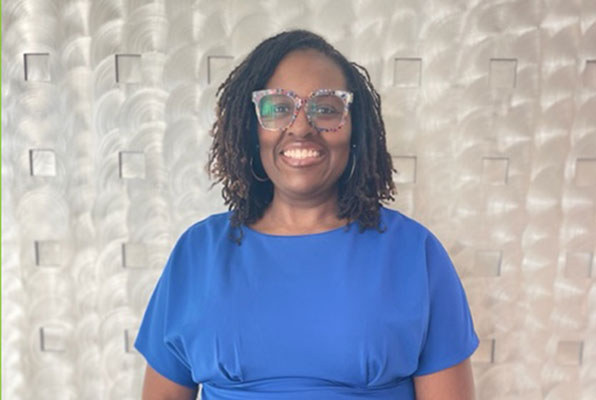 Who Am I?
I am Markesha Reed. I am a sister, daughter, wife, confidant, and friend. 
I am from a small town in Texas by the name of West Columbia. I obtained a bachelor's degree in psychology from Stephen F Austin State University with a second major in Child Development and Family Living. I am currently a graduate Student attending Northcentral University to obtain a master's degree in Marriage and Family Therapy.
Why Did I Choose to Be a Therapist?
The work of a therapist is important to me because I believe that everyone needs someone, and many people do not have access to the support they need. As a therapist it is my goal to be that support. I enjoy being able to provide a safe and supportive space to be exactly who they are and express their feelings with no judgement. Having experienced being a client, I understand the power of therapy and believe in it wholeheartedly. I have a passion of people, and feel that it is importance to treat everyone fairly.
I chose to be a therapist because I realize the importance of supporting others to do "the hard things" that will help them to enhance their lives.The best part of being a therapist is the part where clients realize that the have clarity and coping with things may come just a little easier.
What Do I Do?
I work with couples and families with various concerns and conflict. In addition I work with teens and individual adults.