Markesha Reed, B.S.
MFT Resident
Under the Supervision of Roma Williams, LMFT-S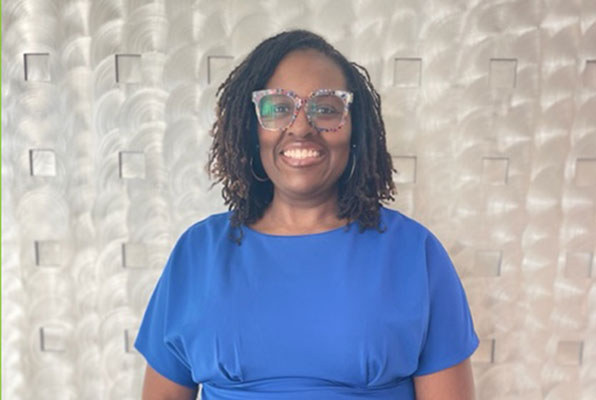 Meet Markesha Reed, BS, MFT Resident
Life's challenges may feel overwhelming, but you don't have to face them alone. I'm Markesha Reed, and I'm here to offer you support, guidance, and the tools you need to overcome life's complexities.
About Me
I wear many hats—sister, daughter, wife, confidant, and friend. Originally from the small Texas town of West Columbia, I bring a unique blend of experiences and empathy to my role as a therapist. My educational journey includes a Bachelor's degree in psychology from Stephen F. Austin State University, with a second major in Child Development and Family Living. I'm currently pursuing my master's degree in Marriage and Family Therapy at National University.
Why Therapy?
The work of a therapist is a personal calling for me, driven by a belief that everyone deserves support, and not everyone has access to it. I strive to be that source of support, providing a safe and judgment-free space for individuals to be their authentic selves and express their feelings. Having been on the client side, I understand the transformative power of therapy and wholeheartedly believe in its potential. My passion lies in connecting with people and treating each individual with fairness and respect.
I chose to become a therapist because I recognize the value of guiding others through the challenges that can ultimately enhance their lives. The most rewarding aspect of being a therapist is witnessing clients achieve clarity and find ease in coping with life's complexities.
Areas of Expertise
I work with a diverse range of clients, including couples, families, teens, and individual adults. My areas of expertise encompass:
– Couples and Family Concerns
– Conflict Resolution
– Stress and Anxiety Management
A Personalized Approach
I understand that everyone's perspective and needs are unique. My therapeutic approach is tailored to each client's specific objectives, utilizing strategies that promote connection in relationships and enhance stress and anxiety management skills. Together, we can collaboratively find effective solutions, with my unwavering support at every step.
Low-Cost Therapy Options in Houston, Tx 
Accessible mental health support is a priority. I offer low-cost therapy sessions to ensure that quality care is available to everyone in our Houston community.
Contact Me
When you're ready to embark on your journey towards improved mental health and relationships, don't hesitate to reach out. Your path to clarity, resilience, and positive change begins here.